MULTICULTURAL ANXIETY COUNSELING FOR YOUNG ADULTS, WOMEN, AND SOUTH ASIANS
who aspire to move forward in life with
Clarity, Intention & Purpose
Welcome, I'm so glad that you are seeking support
If you feel like something is missing in your life, your heart, or your soul…
If you've tried everything you can think of to feel something different but nothing seems to work…
If you are you struggling with any of the following, you may benefit from counseling.:
feeling overwhelmed or burnt out
feeling lost, confused, or disconnected
overthinking or getting stuck in your head
over-doing, over-committing, or people pleasing
feeling like an imposter or not good enough
not knowing who you are or what you want to do
feeling like you are losing your mind
not knowing how to navigate life transitions and change
feeling burdened by sadness or can't process a loss in your life
not knowing healthy boundaries or how to communicate them
"Your vision will become clear only when you can look into your own heart.

Who looks outside, dreams; who looks inside, awakes."
— CARL JUNG
ARATI PATEL, MA, LMFT, CYT-500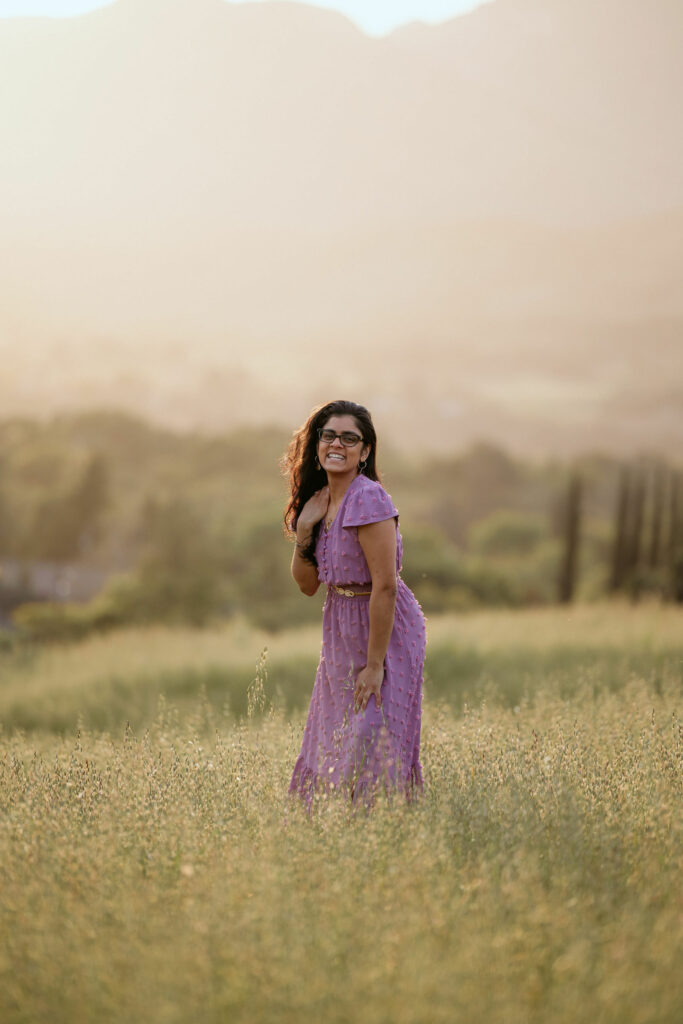 Welcome! I'm Arati Patel, I pronounce my first name like the letters R-T. I am a licensed marriage and family therapist as well as a yoga, meditation, and mindfulness facilitator.
As a first-generation South Asian therapist, I provide multicultural anxiety counseling and an integrative, holistic, and mindfulness-based approach to therapy. My goal is to help people feel more at ease, learn to be more present, let go, and embrace the sensation of calm.
My passion and heart lay in the union of depth psychology and somatic psychology. With a combination of Eastern and Western psychology, I incorporate traditional talk therapy with somatic practices such as breathing exercises, energetics, visualization, meditation, and sometimes even yoga postures depending on what is appropriate for each individual.
I am here to support you on this healing journey.
My areas of specialization are (click to learn more):
Psychotherapy services available in-person in Agoura Hills and Ojai, California and online throughout California and Illinois