ABOUT ARATI PATEL, MA, LMFT, CYT-500
AVAILABLE IN-PERSON IN AGOURA HILLS AND OJAI, CALIFORNIA +
ONLINE THROUGHOUT CALIFORNIA AND ILLINOIS
Hi there! I'm Arati Patel, a first-generation South Asian American who is a holistic, integrative, and mindfulness-based psychotherapist. Arati has offices located in Agoura Hills, CA and Ojai, CA. She also provides online therapy in the state of California and Illinois. She has a background as a yoga, meditation, and mindfulness teacher and loves to weave these teachings and practices into the way she works with clients.
Eastern and Western Psychology
Arati has an extensive background as a yoga, meditation, and mindfulness teacher for over 10 years and has been a student in these practices for almost 20 years. Her passion and heart lay in the union of depth psychology and somatic psychology. Arati combines Eastern and Western psychology by incorporating traditional talk therapy with somatic practices such as breathing exercises, movement, maybe even some yoga postures or meditation (depending on what you are open to and what would be appropriate for you).
First-Generation South Asian Therapist
Growing up as a first-gen South Asian American, Arati has experienced a unique life path navigating what felt like two different worlds. She shares that it was not easy trying to find herself and be authentic to herself when she was presented with both Eastern and Western cultural, spiritual, and family dynamics simultaneously. This journey has paved her deeper desire to help whose who have had similar life experiences. She is here to support you if you are struggling to fully connect to and honor your authentic individual self. With her guidance, you will find yourself creating and maintaining a healthy relationship to your self, your friendships, family, career, social life, and culture all while prioritizing your own values, ethics, and beliefs.

Therapeutic Lens:
Depth Psychology
Mindfulness-Based Therapy
Somatic Psychotherapy
Integrative Therapy
Narrative Therapy
Solution-Focused Therapy
Cognitive-Behavioral Therapy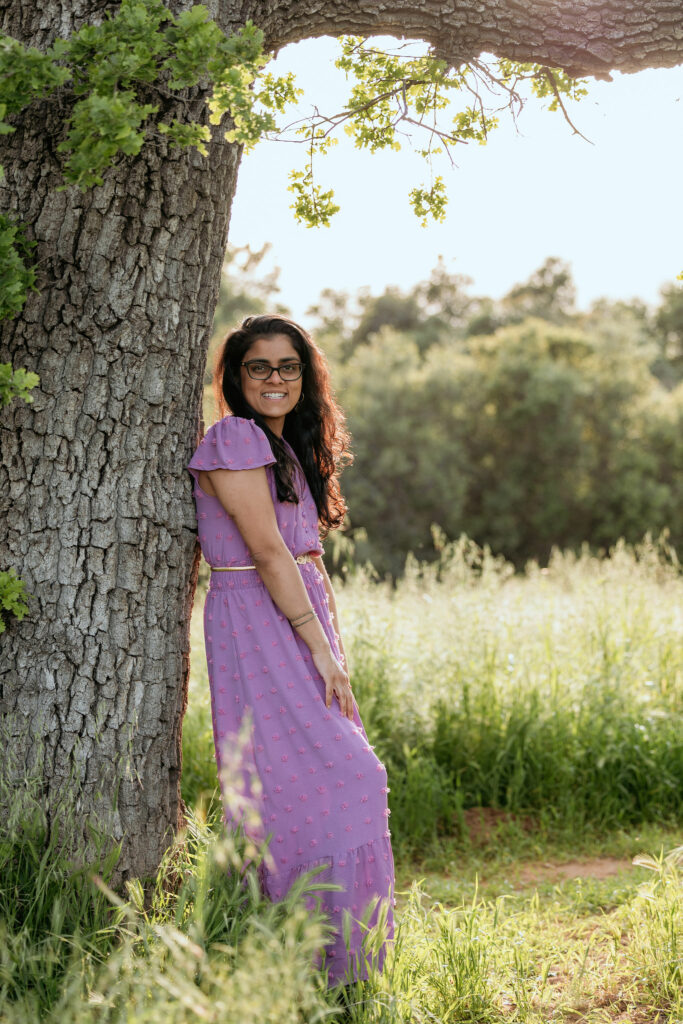 FUN FACTS ABOUT ARATI:
Arati geeks out over anything related to mindfulness, psychology, yoga, yoga psychology, and philosophy.
She is a lifelong seeker and student and have a deep enthusiasm for learning and embodying life lessons from the various experiences and teachings life has to gift us.
She has a sweet 16-year old cat named Rahjah (who is also one of her greatest teachers).
When Arati is not seeing clients, she is usually hiking, out in nature, rock climbing, baking or practicing archery.
"The rhythm of the body, the melody of the mind & the harmony of the soul create the symphony of life."
— B.K.S. IYENGAR
Let me help you move towards a deeply connected, rich, and grounded sense of self and a meaningful life. As a culturally-sensitive therapist, I offer a caring, non-judgmental, and safe space. We can work together to help you find balance and move towards a sense of wholeness in your life. I strongly believe that the therapeutic process is a collaborative process and tailor my approach to you and your needs.
AVAILABLE IN-PERSON IN AGOURA HILLS AND OJAI, CALIFORNIA AND

ONLINE THROUGHOUT CALIFORNIA AND ILLINOIS.